Tennessee Overdose Prevention IOAD 2020
LINKED partnered with Tennessee Overdose Prevention to host their 6th annual International Overdose Awareness Day Event on August 31st, 2020. Due to COVID-19 (Coronavirus) public health and safety concerns, the event was virtual and streamed on Zoom.
We had family advocates speak, and their videos are posted below. We also held a virtual candlelight vigil to remember those we have lost to substance use disorder.
Jeremiah Lindemann created a mapping system to celebrate and remember lost loved ones. We are running a campaign through the month of August leading up to the event and through September which is recovery month with the goal of adding more people to the map to be honored and remembered. To contribute to this campaign, add a loved one to the map and/or share the map on your social media using the hashtag #IOAD2020Remembering.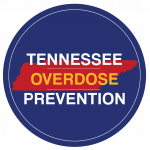 Highlights from the Candlelight Virtual Vigil